One Canadian, Much Beauty: What one Reader uses in a Day
Meet Kayla Gladysz, a 20 year-old Canadian we first found on Instagram, as you do. To be short, we are smitten and giddy to have her here - sort of in the (exact) way you feel when you meet a new friend and it feels as easy as cashmere slippers. Here's her skincare routine, her vibes, her music of choice. Ciao!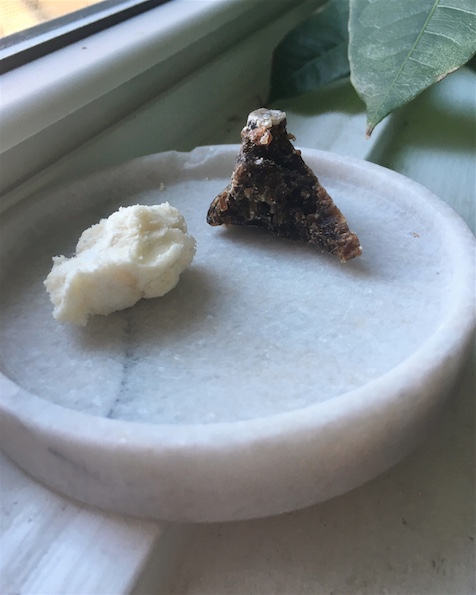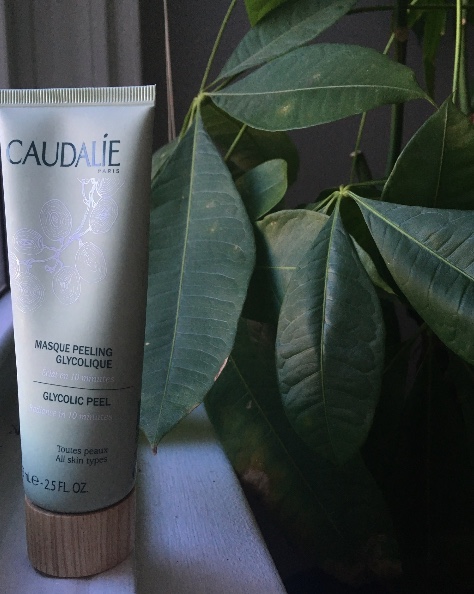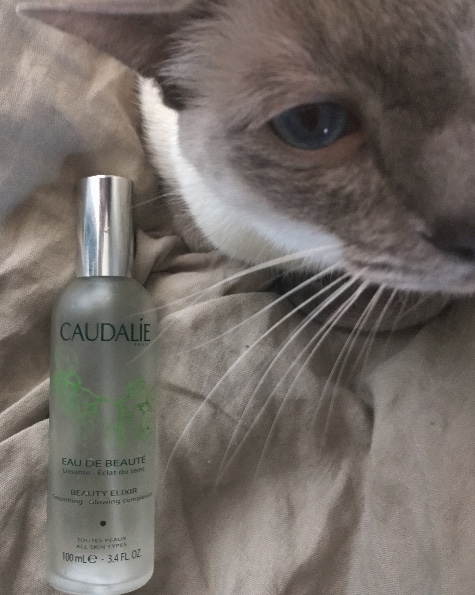 Skincare is, to me, a part of overall self-care. It's unique and personal, and I find myself transfixed by what other people do to look after their skin. I'm currently in university, and have become a lot more conscious about what I put into and onto my body when it comes to food and beauty. My routine is fairly simple and I prefer to stick to natural ingredients.
It's winter right now, so my skin is quite dry when I wake up in the morning. The first thing that I like to do upon waking is slather some Lush Dream Cream onto my hands and drink a tall glass of cool water. I don't want to drink anything too cold first thing in the morning because my stomach is empty and I don't want to shock my system, but I know I want that hydration right away. While I drink my water, I prep to take a shower.
On my face, I use African Black Soap that I bought at Qi Natural Foods. It comes in a bar, but I don't like the idea of using the bar directly on my skin. So, I keep it in an airtight bag under my sink and break off little pieces at a time, and store them in a tiny tea tin in the shower. One decent-sized chunk will last me about a week before I need to replace it. Before I get into the shower, I'll just grab that container and add a little piece of raw shea butter, making sure it doesn't touch the soap. I like to keep the soap in the shower because the steam makes it melty and tacky, so it's easier to use on my face.
If I'm feeling motivated, I'll do an oil-pull while I shower. I use about a tablespoon of coconut oil and swish it around in my mouth until I can't take it anymore. It makes you feel really fresh afterwards (if you can bear the process itself). You need to at least be able to deal with it for the duration of the shower, because you need to be able to spit it into the garbage. If you spit it down the drain you'll end up with clogging later on! If I don't feel so motivated, I'll just brush my teeth. I like to brush my teeth in the shower. I used to think that was really gross to do, but I tried it once and now I'm hooked.
For my hair, I've got a bob so it doesn't need too much attention; I just use whatever's on sale and it generally works well. Pantene is always reliable, but I'd like to start using a more natural option soon. I wash my body with Dr. Bronner's Castile soap, the rose scented one. I love it because it smells really pretty, like I got it at a girly shop, but it's actually super basic and doesn't have any weird stuff in it. I wash my face last. I figure by this time, my pores are open and ready for love. Now, I didn't mention this earlier, but if my skin feels particularly dull or uneven, I like to exfoliate in the shower. I mix some coffee grounds with a little bit of honey, and then gently massage that onto my face and let it sit for a few minutes. I rinse, and then wash with the black soap. I follow that with the shea butter — which acts as my moisturizer — while I'm still in the shower. Shea butter is really thick, so the heat of the shower helps to soften it and make it easier to apply. I massage it in, paying attention to my hairline, nose and cheeks, because those are the spots that get most dry.
Immediately after I shower I apply some castor oil to my eyebrows, starting at the inside corner and working out. I started using this when I noticed a patchy spot on one of my eyebrows, and within a week the hairs had already pretty much grown back. It's awesome. I spritz my face with Caudalie's Beauty Elixer and I feel like a freshly-bloomed flower.
On weekends, this whole shower situation turns into a fancy bath situation, so I'll light a candle or some incense for ~*vibes*~. In the bath I sometimes do a mask — I'm currently using Caudalie's Glycolic Peel.
In the warmer months I like to use the Vinosource Moisturizing Sorbet, also by Caudalie. It's a lot lighter than the shea butter, so it's great in the city heat. I'm currently on the hunt for a good sunscreen — I know I'm bad and should be using one all year round. I've had success with Neutrogena's Oil Free Moisture, so I may go back to that if I can't find anything soon.
After my shower I add more Dream Cream to my hands and drink more water, and I also swipe on some Nivea lip balm. From there, I dab a little bit of Lush colour supplement in Jackie Oates onto my chin, the sides of my nose, and anywhere else I notice redness or pimples. I really don't use much [makeup] at all — I like to be able to see my real skin. I dealt with pretty bad acne when I was younger, and I was very self-conscious about it so I wore a lot of makeup at a young age. I remember promising myself that when my skin improved, I wouldn't wear makeup anymore; I pretty much hold myself to that now.
After the colour supplement, I use a bit of Bobbi Brown lipstick in Rose on my cheeks. I smile and dab it onto the apples, just like when I was little and my mom did my makeup for dance competitions. I think it makes me look fresh and awake. I want to try Glossier's cloud paint — the Dusk colour stands out to me. I hope they'll ship to Canada soon, because I keep putting off buying new makeup products with fear that as soon as I put the money out at Sephora, Glossier will announce international shipping.
On that note, I am really looking forward to trying out Boy Brow. Right now, I use Essence Make Me Brow in the blonde colour, which works well for my brows because it's dark blonde. Essence is really, really inexpensive, available at the Shopper's Drug Mart near my house, and doesn't test on animals. I can get behind that. After I do my eyebrows I just swipe some of the Nivea balm onto my eyelids (yes), spritz some Bulletproof on and I'm good to go.
*Note: Throughout this whole routine, I'm either enjoying silence, or I'm listening to:
A Seat at the Table,
ANTI,
or something Max Richter